Charity of the Year partners work with Pelican Cancer Foundation to raise money for the Charity and to make more people aware of the fantastic work that the charity does for cancer patients within the community and across the country.
Whether it is running marathons or fun runs, climbing mountains, holding an Elvis evening, baking cakes or running a quiz night the key is to working together and having fun.Making Pelican your Charity of the Year can encourage team building, boost staff morale and demonstrate your company values. Some companies engage their staff with their chosen charity by offering pro-bono professional support. We are a very small team and are always delighted to encourage this type of engagement.
If you are interested in choosing Pelican Cancer Foundation as your Charity of the Year, please contact us on 01256 314746.
Current Charity of the Year partners:
A-Plan Insurance provides car, van, home & business insurance and prides itself in being Basingstoke's local insurance expert. Find out more about them
here.
Phillips Solicitors – Basingstoke

Founded by a former Head of Operations of the NHS Litigation Authority and a PhD Engineer, MRSL focusses on insurances for medical risks. The core of their business is to work with medical businesses – surgeons, doctors, dentists and ancillary healthcare to understand their risks, and to develop products and accurate pricing to completely indemnify and insure these businesses.
MRSL Enterprise is also committed to obtaining fair insurance for those who wish to travel with medical conditions, including cancer. MRSL Enterprise will make a donation to Pelican for any policies taken out with them over the next 12 months. (commencing October 2018)
We are really excited to be partnering with MRSL Enterprise as their charity of the year!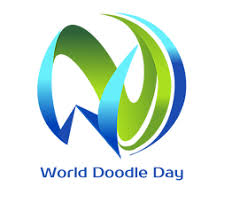 Doodling has many great mental health benefits. World Doodle Day is an organisation that promotes the benefits of doodling in a corporate and personal setting by both holding a special doodle day, as well as other doodling activates throughout the year raising money for charities. This year, World Doodle Day has chosen Pelican Cancer Foundation as their charity of the year.