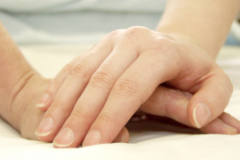 Pelican Cancer Foundation is keen to build partnerships with other funding and research organisations where appropriate, and to promote networks and dialogue to maximise the effectiveness of its funding.
Pelican Cancer Foundation will encourage surgeons to continue questioning 'normal' surgical practice, and keep improving patient survival and quality of life for cancer patients through innovation and dissemination of new techniques.
To discuss a partnership with Pelican, please contact Sarah Crane, Chief Executive Officer.