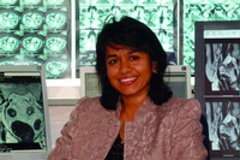 Treatment of cancer of the rectum has improved in the past decade. However low rectal cancers (those within 6 cm of the end of the anus), treated with removal of the bowel and the anus (Abdomino-Perineal Excision, APE) continue to have poor outcome, with a positive margin (where some cancer is left behind) occurring in around 30% of patients. Low rectal cancer occurs in about 5,000 patients per year in the UK, so any improvement in the treatment of these tumours would have a substantial benefit.
Depending on how far the tumour has spread beyond the bowel wall will determine whether a patient can have an operation to rejoin the bowel, preserving bowel function (low anterior resection – LAR) or whether they will require an APE. It will also determine whether they will require chemo- and radiotherapy prior to their operation.
To view videos of APE click here.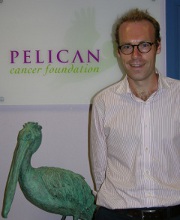 This nationwide study aims to assess the accuracy of Magnetic Resonance Imaging (MRI scanning) in accurately predicting how far the tumours have spread. Results will show how safely and effectively this information can be used to allow the tailoring of surgery (either LAR or CYLINDRICAL APE) and pre-operative chemo- and radiotherapy. After the operation we will monitor the quality of life experienced by these patients to allow us to aid decision-making for patients and the medical community.
Pelican seeks to optimise surgical techniques and therapy choices for the future. We believe that if clinical assessment prior to treatment is as informed and accurate as possible, then the best therapies and surgical options can be applied, resulting in the best possible outcome.
If you are a centre interested in participating in the MERCURY 2 Study (Low Rectal Cancer Study) please contact Pelican on +44 1256 314746 or at admin@pelicancancer.org or Professor Gina Brown at gina.brown@rmh.nhs.uk .
For investigators:
A number of pdf documents can be downloaded for this study:
Datasheets:
For trial participants (patients):
Patient information sheet
Patients are invited to take part in a research study. Before a final decision it is important to understand why the research is being done and what it will involve.
Part 1 outlines the purpose of this study and what will happen if a patient takes part.
Part 2 gives more detailed information about the conduct of the study.
Please ask us if there is anything that is not clear, or if you would like more information.
If the information in Part 1 has interested you and you are considering participation, please continue to read the additional information in Part 2 before making any decision.
You will be given a copy of the information sheet and a signed consent form to keep. Thank you very much for reading this, and for considering taking part in our study.