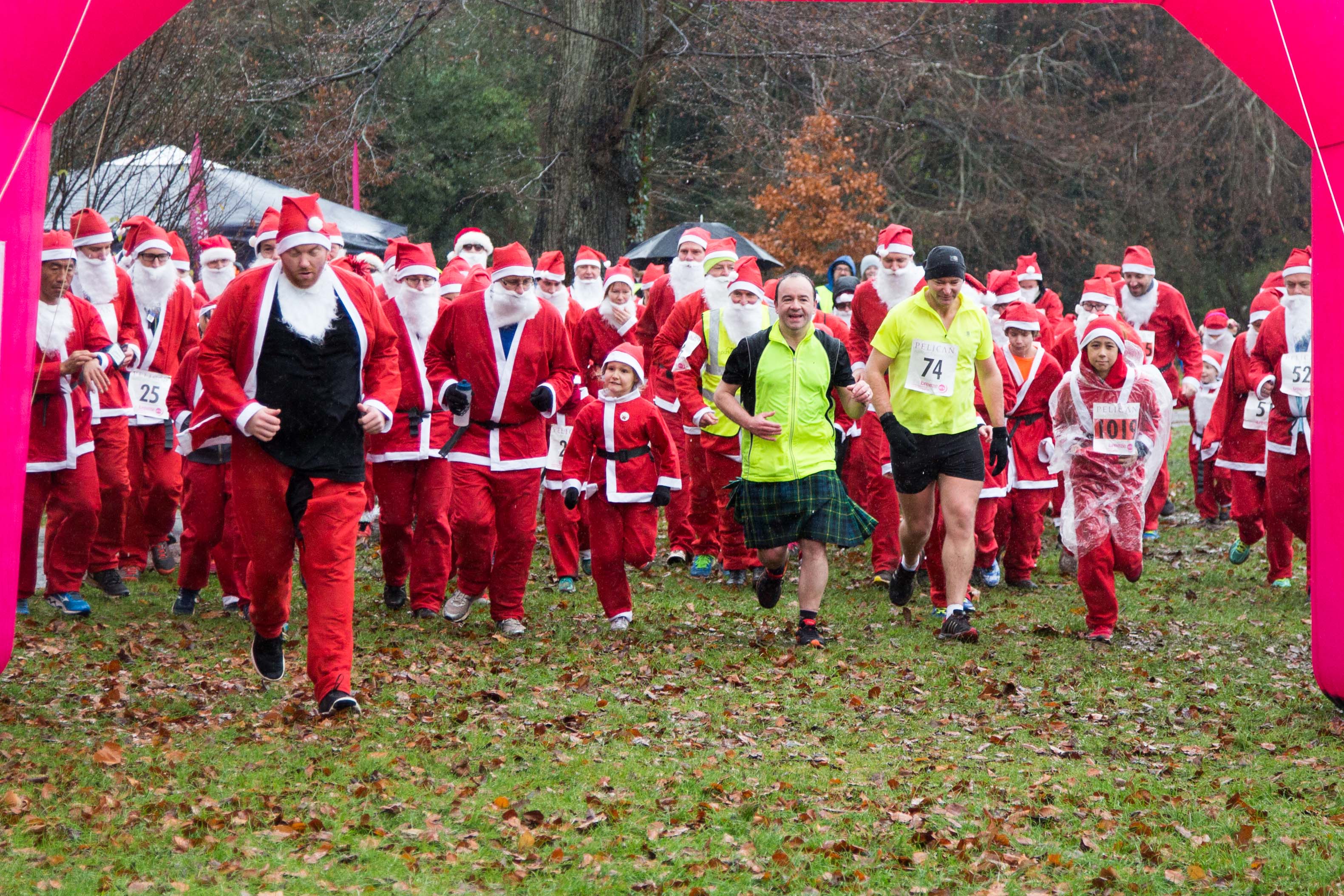 High winds and driving rain failed to deter over 80 seasonal supporters who pulled on Santa suits to take part in our first ever Festive Fun Run. Breeze FM teamed up with Pelican for the festive fundraiser in War Memorial Park on Sunday, 10 December.
More than £6,500 has been raised from the event to date. Proceeds will fund Pelican's clinical research into advancing precision surgery in the treatment of bowel, liver, bladder and prostate cancers. Breeze Weekend presenter Andy Green kept the festive spirits high with feel-good tunes and plenty of yuletide fun as participants ran around a 5km or 10 km course after a warm-up by Cormac Lisle-Fenwick from Fitness First.
The Mayor and Mayoress of Basingstoke and Deane, Cllr Paul Frankum and Cllr Jane Frankum, gave the official seal of approval, thanking everybody for supporting the charity and handing out medals to all the runners. Members of Basingstoke and Deane Rotary volunteered as marshals, and family and friends turned out to cheer on the participants.
Sarah Crane, Chief Executive at Pelican Cancer Foundation, praised everybody who took part. "We are delighted to have received such fantastic support from the local community for Pelican's first Festive Fun Run.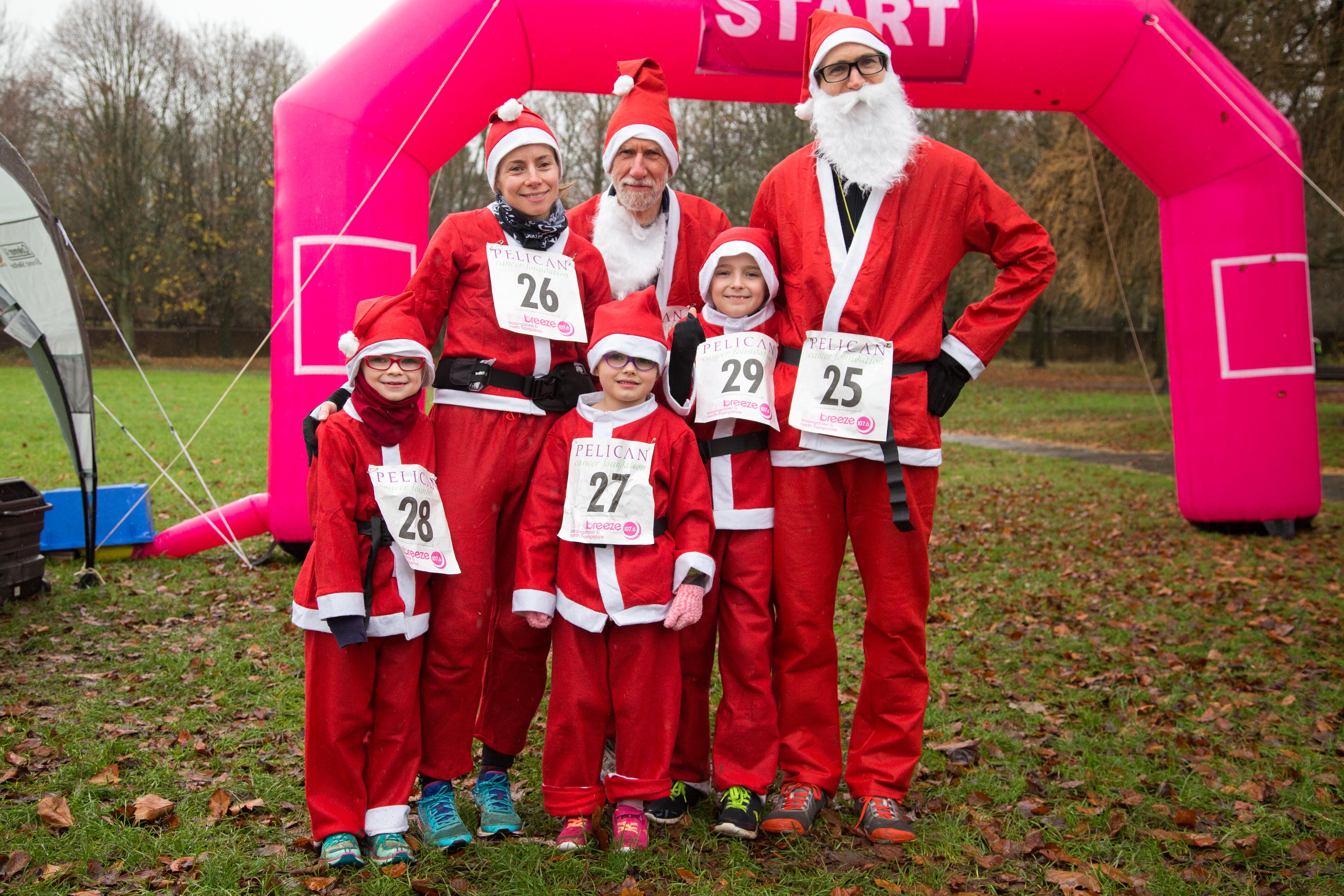 "People of all ages turned out in the rain and mud to support us – they made a spectacular sight running in their Santa suits and certainly put the fun into fundraising. Our thanks to all involved – their support will make a real difference to local people being treated for 'below the belt' cancers."
See you all next year for our 2018 Festive Fun Run!