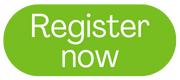 The aim of the day is to provide an update for bowel cancer screening practitioners on the patient pathway and treatment options available for patients who are diagnosed with colorectal cancer.
Covering different aspects of the colorectal cancer patient pathway: Lynch Syndrome, Histopathology, Psychology, SPECC, FIT – discussion, and Chemotherapy – interactions & side effects.
Cost: £75.00 + £5.09 booking fee— includes refreshments and lunch
Date: Wednesday, 7th February 2024, 09:30 – 16:15
Location: The Pelican Centre, The Ark Centre, Dinwoodie Drive, Basingstoke, Hampshire, RG24 9NN – How to find us

For updates, follow us on Twitter, sign up to our newsletter or check back on our website.