Tony's story, written in his own words after being diagnosed with bowel cancer, which had also spread to his liver.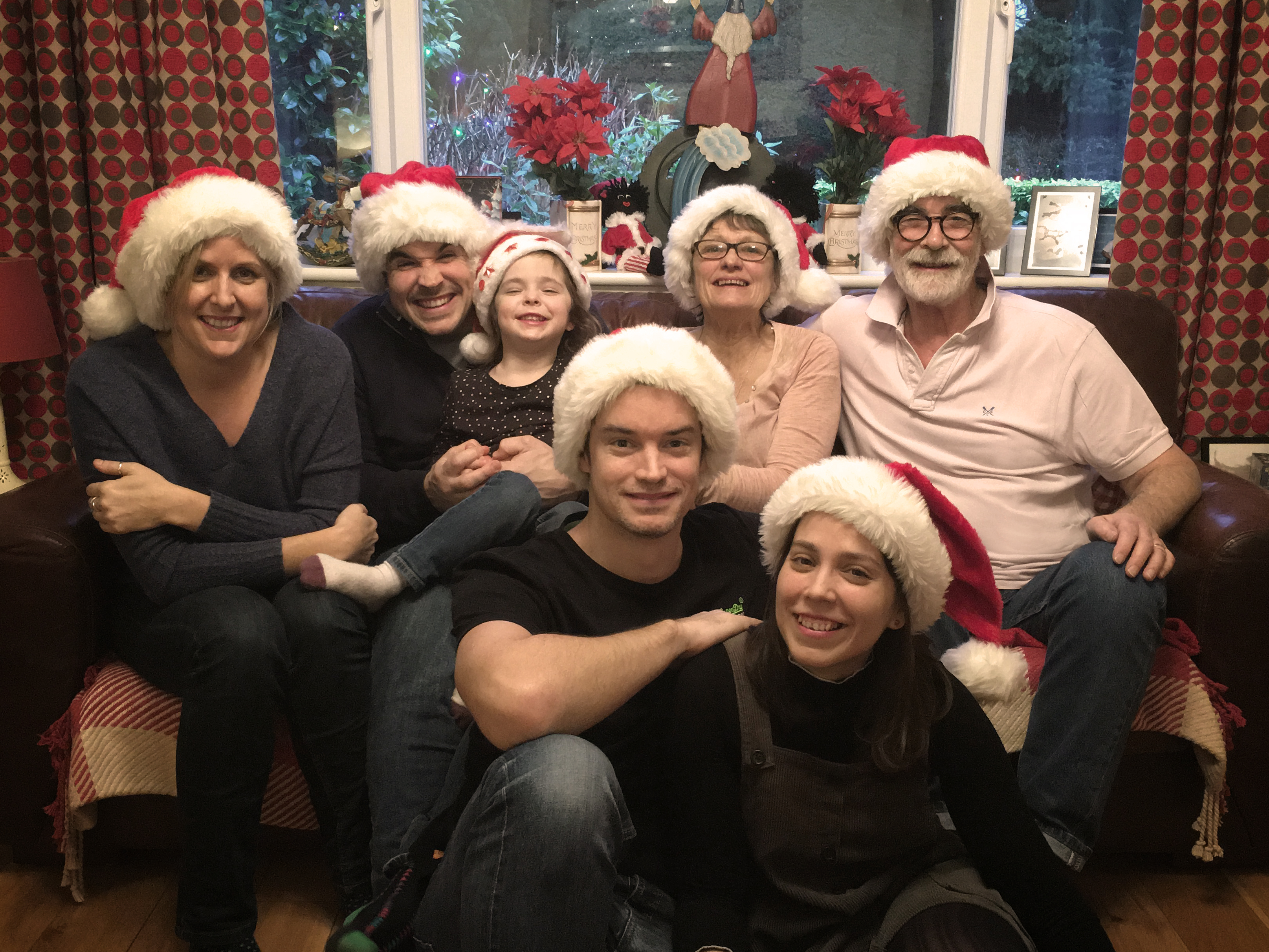 Our Incredible Journey (Part: 1) – November 2017
Tony actively fundraises for Pelican Cancer Foundation and champions our work after learning that the treatment he was, and continues to be offered, is influenced by research funded, and education & training delivered by Pelican, which advances treatment offered to patients such as him. Tony, with his wife and friends, completed our Pelican Santa Fun Run in December 2018 and raised £2,601.11.
It all started on the 28th July 2016 when after some tests & scans, we met with Mr.Venkat our bowel consultant who is a lovely gentleman with a beautiful smile and whose job it was to tell Cassie and me that I have the Cancer of the bowel which has also travelled to my Liver, 7 bad boy tumours. It's true what they say, your whole life passes through your mind within seconds. Mr. Venkat referred me to our Liver Consultant Mr.Ben Cresswell also a lovely gentleman, and our oncologist Dr Rees a lovely lady, we then received a treatment plan, Chemotherapy 1st, 4 rounds (12 weeks) intravenous & tablets, CT & MRI scans. 10th January 2017 my 1st liver operation, & 7 bad boy tumours removed, 8th March my bowel operation, 1 bad boy tumour removed & a bowel resection, 7 weeks later my second 4 rounds of chemotherapy (12 weeks) intravenous & tablets.
July 2017
CT & MRI scans found another 5 bad boy tumours had appeared in my liver. 29th August 2nd liver operation with Mr.Cresswell all 5 bad boys removed!! That's a total of 13 bad boys. Now recuperating from three major operations this year and starting to feel Dandy & now I am tumour/ cancer free, I will be scanned and have blood taken every 3-6 months, I feel really blessed by the support we have from all our consultants, ICU Nurses, Ward Nurses, friends, family, work colleagues & engineers.
My Beautiful Angel of The North Cassie, my beautiful sons, Scott & Sean  -my little dog Jazzy B & my sisters especially Cathy & Johnny Squeaky, the best of our very special friends and my work bosses and teammates, they have been excellent I have been off work coming up to 16 months now and looking to return soon.
Cancer has no boundaries we have all lost someone or know someone who has had cancer, cancer treatments have come a long way, and that's a massive thanks to all the ladies & gentlemen who have raised funds through, events like Race for Life, Moonwalk, Shine Night Walk, cake making, Marathons, etc.
Cassie and I have called this our incredible journey, we have learned so much about us and people and what really matters. You will get hurt by family and friends, who will say to you, 'I need to get my head around this' the other side to that is you will meet people you don't know and are there for you. If you know someone who has cancer, please don't blow them out, if you don't know what to say give them a cuddle, and be there for them, treat them the same. Because we have cancer we still love a bit of comedy!! Also look out for the person who is looking after the cancer person, they are the ones that need your support, they see the person they love going through chemotherapy and wait outside the operation theatre, give them a cuddle and some comedy and be there for them always. Cancer is an inconvenience!! Let's kick cancer's bottom together.
Our Incredible Journey (Part: 2 "Dancing with the Dragon") – March 2018
It was three days before Christmas Friday 22nd December 2017, our son Sean was on his way up to old London Town before coming back with his girlfriend, for a family Christmas down in the Shires. My Beautiful Angel of The North' Cassie, and I had an appointment with Mr.Cresswell to get the results of my Liver MRI & Sean came with us. We went into the room very upbeat to be told 2 new tumours 6mm & 1cm in the Liver had been confirmed. We were all knocked sideways. Mr.Cresswell however already had a plan in place and congratulated me on growing them in places he could access, if necessary. Phew! He had already organized a consultation with Mr Rees the Oncologist as the next step was to either obliterate those bad boys or shrink them ready for another operation. He said he wants me "to live forever" – I could hear Queen singing in my head.
Not the news you want to get before Christmas, but in a strange way very positive, it's a bit like 'Pointless' we started with seven, then five, now only two bad boys, let's get to Pointless. I am very proud of our beautiful family, Cassie, Scott, Sean. Cassie and I were not expecting that, it was amazing to be in remission for those few months, and to be back at work for those few weeks, just love life.
On a happier note on 18th January 2018, we had a consultation with Mr.Venkat a lovely gentleman and our bowel consultant who gave us the excellent news that my bowel is now cancer free and I don't need to see him for three years.
We then had a consultation on 25th January 2018 with our lovely Oncologist Mr Rees, who had put a plan together for our chemotherapy treatment & I have had a PICC Line fitted into my right arm which makes it easier for chemotherapy & bloods, due to your veins collapsing from chemotherapy. Mr Rees has planned in 6 rounds (three months) Of chemotherapy and we started on the 25th January 2018, we have decided to call this 2nd part 'Dancing with the Dragon'.
We are now on round 5 of Chemotherapy with one more to go Thursday week, then it will be CT & MRI scans on the 19th & 23rd April, our lovely Consultants will then have a combined meeting and then we will get our results, fingers crossed we get remission. In the meantime, we keep dancing with that tiring Dragon.
June 2018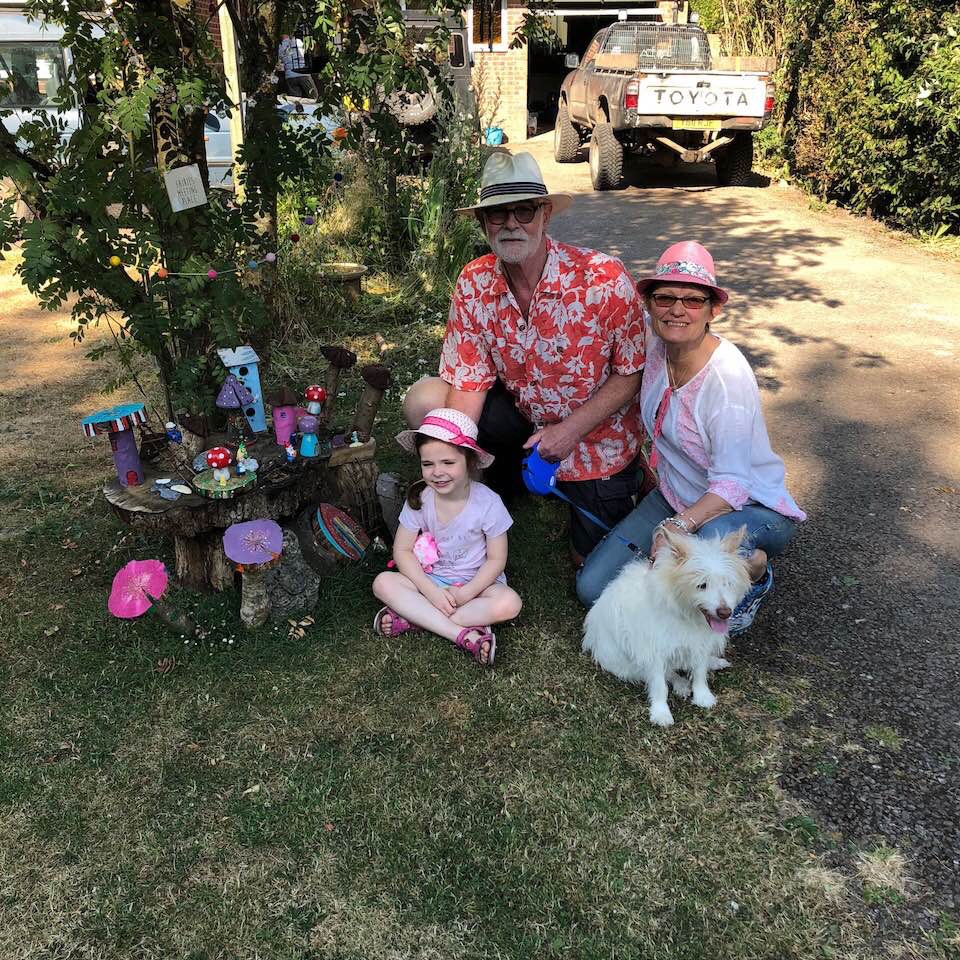 Good news, after 6 rounds of Folfiri scans showed 6mm tumour gone & 1cm reduced to 7mm – fantastic! So the decision was made to start another 6 rounds of Folfiri. We have just finished round 3 of this new course 3 more to go so still dancing with that exhausted Dragon. Astonishing this was Round 17 of chemo over the past two years but 14 tumours down & one shrinking bad boy to go. A massive thank you to Pelican Cancer Foundation! These people are amazing, they are a small charity based in Basingstoke and work all over the UK, I feel really blessed to have them and their groundbreaking consultants and research behind me.